As India and Pakistan gear up for a high-stakes showdown in the Super 4 Stage of the Asia Cup 2023. Rain had its say in the first encounter between these arch-rivals, washing out what promised to be an epic battle. However, the cricketing gods have granted another opportunity for fans to witness the clash of titans on September 10th, 2023, at the R.Premadasa Stadium in Colombo. As the cricketing fraternity eagerly awaits this showdown, one man's recent performances at this venue have the potential to send shivers down the spines of the opposition camp— Virat Kohli.
Virat Kohli's Recent Struggles Against Pakistan
The recent encounters between India and Pakistan have seen Virat Kohli, the modern-day batting maestro, facing difficulties against Pakistan's left-arm pace sensation, Shaheen Afridi. In their last face-off, Kohli was clean-bowled by Afridi for a score of just 4. The Pakistani pacer had found a chink in Kohli's armor, and it seemed like the Indian ex-captain was losing his edge against the arch-rivals.
Run-Machine's Redemption Mission
As Virat Kohli prepares to bounce back once again against Pakistan, there is a sense of redemption in the air. King Kohli is renowned for his insatiable hunger for runs and his ability to rise to the occasion when the stakes are high. Kohli's recent performances at the R.Premadasa Stadium in Colombo suggest that he might be on the cusp of a triumphant return to form, and the timing couldn't be better.
Kohli's Colombo Chronicles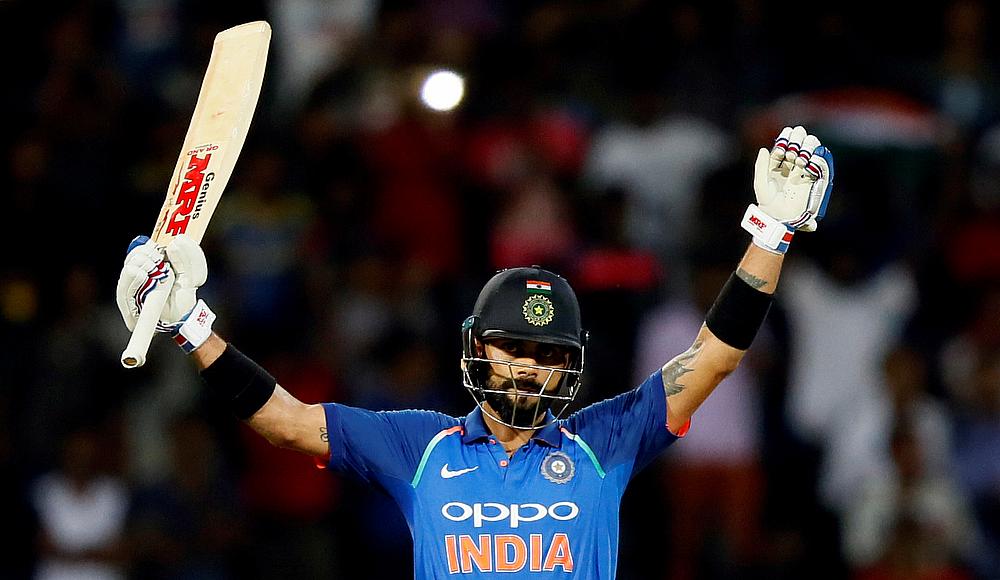 The R.Premadasa Stadium in Colombo has witnessed some scintillating performances by Virat Kohli in the past, and his last three innings at this venue provide a glimmer of hope for Indian fans:
1. July 31, 2012, against Sri Lanka: Kohli scored a majestic 128 not out, showcasing his sublime batting skills and ability to anchor an innings.
2. August 31, 2017, against Sri Lanka: Kohli registered yet another century at the same venue, scoring 131 runs. His masterclass was a display of impeccable timing and shot selection.
3. September 3, 2017, against Sri Lanka: In this match, Kohli played a scorching innings, amassing 110 not out. It was a knock filled with aggression and exhibition of his ability to dominate the opposition.
Can Virat Kohli Repeat History Against Pakistan?
The burning question that now hangs over the upcoming India-Pakistan clash is whether Virat Kohli can replicate his previous successes at the R.Premadasa Stadium against Pakistan's formidable bowling attack. The stage is set for another high-tension game, and Kohli's form and determination will play a pivotal role in India's quest for victory.
Kohli is revered for his ability to respond to challenges with grit and determination. The setbacks against Pakistan in recent encounters would only have served to fuel his desire to prove himself once more. It's this very hunger that could spell trouble for Pakistan on the 10th of September.
As cricket enthusiasts across the globe eagerly await the India-Pakistan clash in the Super 4 Stage of the Asia Cup 2023, all eyes will be on Virat Kohli. His recent struggles against Pakistan's pace ace, Shaheen Afridi, are well-documented, but history at the R.Premadasa Stadium in Colombo suggests that he has the potential to turn the tables. Kohli's last three innings at this venue were nothing short of masterclasses, showcasing his ability to excel in high-pressure situations.
Will Virat Kohli's bat once again light up the R.Premadasa Stadium in Colombo, or will Pakistan's formidable bowling attack continue to hold the upper hand? The answer to this tantalizing question awaits us on September 10th, and it promises to be an unforgettable clash between two cricketing giants. In this battle of nerves and skills, Virat Kohli's form might just be the X-factor that tilts the scales in India's favor.