There are players who thrive under pressure, defying expectations and rising to the occasion when their team needs them the most. One such player is Ajinkya Rahane, a stalwart of the Indian cricket team. 
Rahane's remarkable performances against the mighty Australians in crucial matches have solidified his reputation as a reliable and resilient batsman. There are many instances where Rahane showcased his mettle: his innings of 89 and 46 in the WTC final of 2023, and his heroic knocks of 112 and 27* after India's disastrous all-out score of 36 in the second innings at the Adelaide in 2020.
Rahane's Never Give Up Attitude in the WTC Final 2023: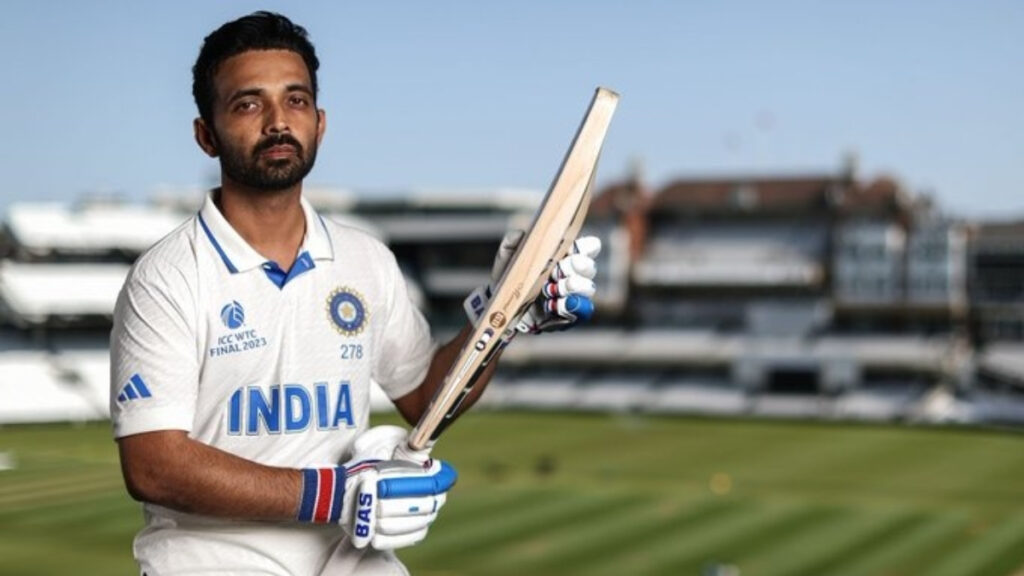 The World Test Championship (WTC) final of 2023 was a historic clash between India and a formidable Australian team. With the weight of an entire nation on their shoulders, both teams battled it out for cricketing glory. Amidst the intense pressure, it was Ajinkya Rahane who stood tall and delivered a performance that silenced critics and earned him immense respect.
Batting against a relentless Australian bowling attack, Rahane played two crucial innings of 89 and 46, emerging as India's highest scorer in the match. His sublime technique, unwavering focus, and ability to counter the swinging deliveries showcased his sheer determination and skill.
The Irony of Rahane's Contract Status:
It is indeed ironic that Ajinkya Rahane, the highest scorer in the WTC final, is the only player in the Indian WTC squad who does not have a central contract with the Board of Control for Cricket in India (BCCI). While his fellow teammates enjoy the benefits and security of central contracts, Rahane's omission is perplexing considering his invaluable contributions to the team's success over the years.
Rahane's exclusion from the central contract list could be attributed to various factors, including the selectors' decisions and the BCCI's criteria for contract allocation. However, it is undeniable that Rahane's consistent performances in crucial matches make a strong case for him to be recognized and rewarded with a central contract, which would not only reflect his worth but also provide him with the security and stability that comes with such an arrangement.
The MCG Miracle, Rahane's Resilience:
Another instance that exemplifies Rahane's character and resilience was the Boxing Day Test against Australia at the Melbourne Cricket Ground (MCG) in 2020. In the first test, India suffered a humiliating collapse, being bowled out for a mere 36 runs. The team was shattered, facing a massive deficit and a demoralizing situation.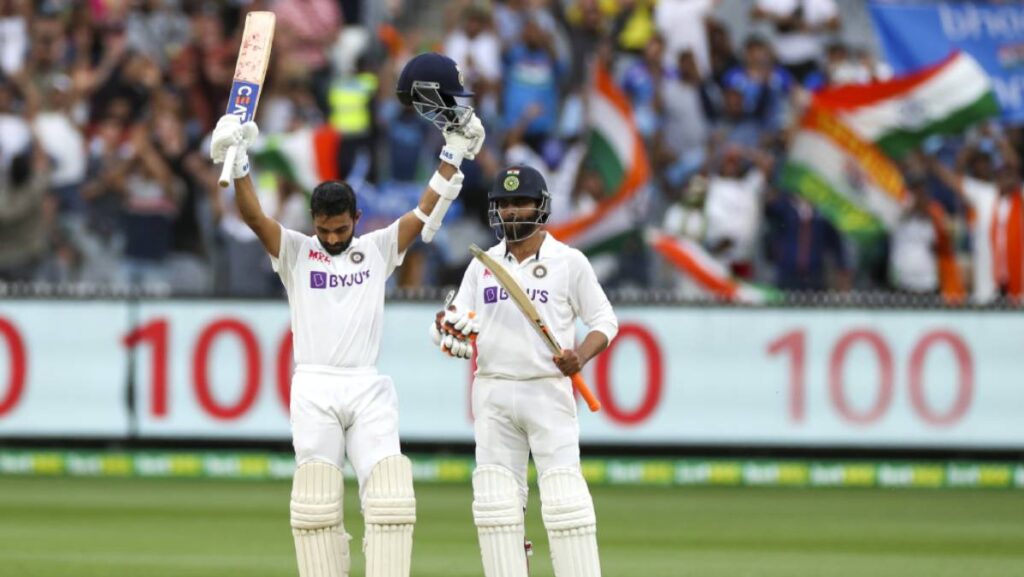 In the face of adversity, Ajinkya Rahane took charge. He led from the front, displaying unmatched composure and determination, scoring a magnificent century of 112 runs. His innings not only resurrected India's hopes but also instilled belief and confidence in the team. Rahane's masterclass was a testament to his ability to perform under immense pressure and his exceptional leadership skills.
In the second innings at the MCG, with India chasing a modest target, Rahane once again demonstrated his unwavering resolve. With an unbeaten knock of 27*, Rahane guided India to a resounding victory, paving the way for a remarkable comeback in the series.
Ajinkya Rahane's performances against the mighty Australians in critical matches have showcased his mettle as a cricketer and a leader. Whether it was his contributions in the WTC final of 2023 or his heroic innings at the MCG in 2020, Rahane has time and again proven his ability to deliver when it matters most.
While his exclusion from the central contract list may be an irony that raises eyebrows, Rahane's focus remains on the game he loves. His determination, resilience, and unmatched skill make him an invaluable asset to the Indian cricket team. As Rahane continues to script his success story, fans and cricket enthusiasts eagerly anticipate witnessing more breathtaking performances from the lone wolf who thrives in the face of adversity.